Throughout the course of history in children's literature, there have been trends that defined generations. These trends tend to detail the fundamental values, principles, and ideals of childhood that authors, illustrators, parents, caregivers, and educators possessed at the time. Listed below are a few trends of modern children's literature we have discovered while composing this bibliography. These trends bring to light issues this generation deems as important enough to be portrayed prominently in many aspects of children's literature, and are trademarks of what we strive for our children to recognize as important in building early literacy skills as well as self-esteem, self-awareness, social awareness, and empathy.
S.T.E.M: Science, technology, engineering and mathematics
Science, Technology, Engineering and Mathematics (S.T.E.M) are fields dramatically lacking in participation in grade school, junior high and high school. Statistics are showing that not only is there a lack of interest, there's a general lack of understanding as to what scientists, engineers, mathematicians, and technicians actually do. In order to solve the disparity in participation and numbers of teens going into secondary education towards fields in the sciences, children's picture books are answering the call. There is a huge movement toward S.T.E.M education in libraries, getting kids enthusiastic about the sciences, keeping them curious about how things work and function, helping them to think analytically and press ahead with their imagination. Several additions to this bibliography support a S.T.E.M trend, starring smart student characters with an inquisitive nature taking calculated risks to experiment, learn, and find value, self-worth, satisfaction and excitement in the sciences.
Empowered Girls: Strong female characters in the forefront
Long overdue, girls are finally getting their place in children's literature as empowered and independent stars of their own picture books. These empowered girls are nowhere near the typical domestic sphere, are not depicted as young girls following in their mother's footsteps, or preening in the mirror with tiaras, or valuing their physical appearance over their intellectual aptitude, but instead launch and star in their own adventures. They are not sidekicks or love interests. They save others rather than need saving, they play the hero rather than the damsel. They are scientists, entrepreneurs, presidents, voyagers, explorers, and karate champions. These roles, generally reserved for young boys in children's picture books, are finally finding a home for all the girls who seek role models within the literature they are reading. Young girls often fall victim to the predisposition of neatness: the boys go outside and get messy in the mud, but girls stay clean and seek adventures within themselves rather than in the wider world, to prevent messiness. Mess just isn't lady like. No longer. These girls get messy, and this trend welcomes young women to get messy, to have adventures, and to explore in the world.
Metafiction for Children: Books that are aware they're books
One of the most interesting themes in children's literature today is the uprising of books about book composition, what books are, and how books can interact with their audience through the reader and the clever use of illustrations. Children's books are clamoring for participation, challenging children to think critically about what will come next, willing them to be surprised at every turn of the page. Metafictional literature can be loosely defined in this context as a picture book that is well aware it is a picture book. It's subversive, often comical, always a step ahead, with characters who interact with the readers, ask the readers to commit specific actions to the books (Tullet's "Push Here" and Cotter's "Don't Touch This Book" are good examples of this), and sometimes make the reader say silly things against their will (Novak's "The Book with No Pictures" is uproariously funny). The trend of metafiction in children's literature leads to memorable, immersive books that bond the reader and audience together, while focusing on higher mechanics of learning: how to see beyond the text to figure out a character's intentions, how to make predictions, and how to conceptualize books as at static and fluid all at once.
Diversity with Purpose: Celebrating cultural, ethnic and racial diversity
Children's picture books are often treated as a tool to discuss cultures, ideas, feelings, and to spread awareness of the diverse communities we play special roles in. All of us are members of a diverse community, and it's wonderful to show children at a young age just how many opportunities they have to learn about the millions of different ways people can see the world, themselves, their religion, their skin color, and their families. From books about pilgrimages taken from other countries, refugees adjusting to a new life in America, to books about adoption, indigenous communities, transgender and queer children, it is a revelation for children's picture books to embrace so many different points of view. This trend is supported by the thousands of children's picture book authors and illustrators who come from diverse backgrounds and have a desire to produce quality pieces for libraries which could start positive conversations about embracing change, loving yourself, treating others with respect, and learning to spend time in another person's shoes.
Environmental Stewardship: Responsibility for our planet and its diversity
Although environmentally-themed children's books have been around for years, there is a definite increase in literature that includes topics like environmental stewardship, awareness and protection. More biographies of noteworthy environmentalists are being published, like John Muir and Isatou Ceesay. Additionally, more fiction contains environmental conservation themes. Even in the famous Percy Jackson series by Rick Riordan, the characters are searching for Pan, the god of wilderness. Clearly, there is a strong push to foster and encourage environmental responsibility and education in our children.
Economic Literacy: Learning about money and how it works
Once again, money books for kids are nothing new. However, the frequency with which they are being published seems to have increased dramatically. Maybe it has to do with the bank failures of 2008, or the economic recession of the last ten+ years. Regardless, there definitely is a trend to introduce money- and more importantly, money management- to young readers.
Differences in the way we process the world around us: Understanding and accepting Autism, Asperger's, depression and more
Diagnoses of autism have increased by over 1000% since 1995. It is no surprise that this statistic is reflected in children's literature as well. Books now exist to inform young readers what it's like to be autistic, bipolar, obsessive compulsive, and more- all with the underlying theme of acceptance and appreciation of those different from us. Also, books are written specifically for children who have autism, etc, and include imagery, words, or instructions to entertain or educate that specific audience. Finally, a number of books are also now available for parents, but written less like a manual and more like a story. These include themes like what if your grandchild is different, how to talk to a child with Asperger's, or how to teach your child about depression, etc. It's very uplifting to see children's materials so focused on love and acceptance of differences.
LGBTQ Themes: Being proud of who we are and who we love Huge trend! There are now many books available that teach acceptance and appreciation of different types of families. Usually, the story is told from the point of view of a child who has two mommies, two daddies, or other scenario. Most of us have read the classic Heather has Two Mommies, but there are now books that tackle more difficult topics. For example, Too Far Away to Touch, by Leslea Newman, is about a girl whose uncle is dying from AIDS. Jenny Lives with Eric and Martin, by Susanne Bosch, shares stories of discrimination and intolerance. It is delightful to see so many creative authors writing books about LGBTQ topics for children.
Sports History: Noteworthy moments and people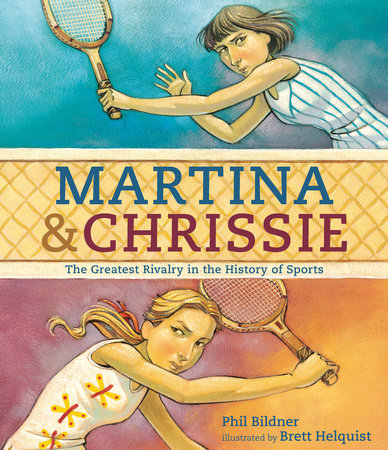 Definitely a trend here, and we are hearing more from previously silent voices, like women and people of color. Interestingly, there aren't many fiction books about sports- almost all of them are nonfiction.
Animals: Yes, please.
Children love to learn about animals, and there is a clear trend to teach them about animals in their native environments. This especially includes rare and endangered animals. Additionally, kindness to animals and care for them are popular topics.
The Unsavory: Books that talk about "gross" topics
This is not your grandmother's picture book! Gone are the days of Dick, Jane and Spot and their nice clean adventures. We've entered a new era of children's books that aren't afraid to get graphic about digestive functions, body odor, lice, burps, farts, and more. Prepare yourself for the weird, distasteful, and downright gross!